Chiz it your way
The possibilities are almost endless.
Cheese is derived from fresh milk fermentation, resulting in different types of cheese such as Cheddar. It has the goodness of milk, rich in nutritional content including protein, minerals, calcium, and vitamin. One of the most popular types of cheese in Indonesia is cheddar processed cheese, which is processed by melting and emulsifying a mixture of cheese and additional ingredients (milk fat, milk protein) prolonging the cheese shelf life and allowing to be stored in ambient temperature. Hence, it can be widely distributed across Indonesia with easy handling and transportation.
Prochiz is the 1st Indonesian cheese brand that produced various variants of processed cheddar cheese products, including Prochiz Cheddar, Prochiz Gold Cheddar, Prochiz Spready, Prochiz Quick Melt, Prochiz Cheddar Slice, Prochiz Gold Slice, and Prochiz Mayo! Salad dressing.
Prochiz has a full commitment to create high quality cheese products and make it available and accessible for everyone. We will not stop until we leave smile on your face.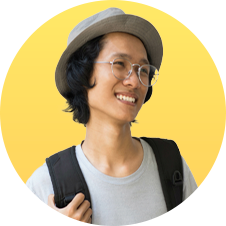 We just love cheese
Bringing you top-quality locally produced Cheddar Cheese.
Available in stores near you.