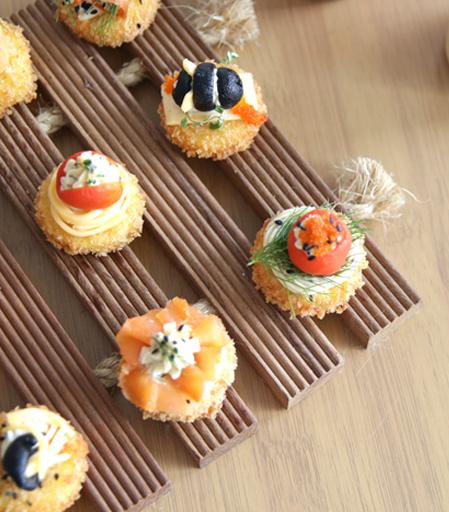 Prochiz used:
Ingredients:
Bread:
3 pcs breads
1 pcs egg
black pepper
salt
100 gr bread crumb
Keju Lada Hitam:
100 gr PROCHIZ Spready
2 gr black pepper
Mix all ingredients until blended
Directions:
Cut the bread into circle shape.
Prepared egg, black pepper and salt, mix all until blended. Input the bread into egg batter and sprinkle with bread crumb.
Fried the bread until browning.
Put the bread at bottom, spread with cheese black pepper sauce.
Add salmon, tomato cherry, olives and other ingredients as complement.