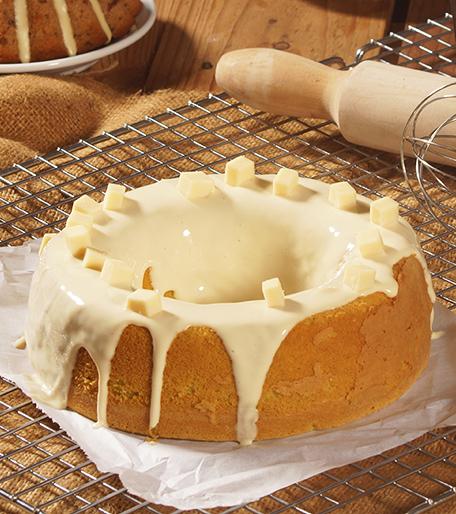 Prochiz used:
Ingredients:
Ingredients I
150 gr flour
95 gr granulated sugar
90 ml cooking oil
7 egg yolks
85 ml coconut milk
20 Pandan leaves + 100 ml water (may be replaced with 1 table spoon of pandan paste)
4 gr baking powder
1/4 tsp salt
180 gr PROCHIZ GOLD Cheddar Cheese, diced
Ingredients II
7 egg whites
100 gr granulated sugar
7 gr emulsifier
180 gr Prochiz Cheddar cheese
Directions:
1. Mix Ingredients II at high speed until pale and fluffy. Mix flour, salt, and baking powder, sift and set aside in a separate bowl.
2. Chop the 20 pandan leaves finely. Pour into a blender and add 100 ml of water. Blend thoroughly. Strain well. Note: If you don't have pandan leaves, you can replace them with 1 table spoon of pandan paste.
3. Mix pandan paste, egg yolks, and coconut milk. Slowly add in the sifted flour, sugar, and cooking oil When the mixture is incorporated, pour the mixture of Ingredients I, which by now should be white and thick like heavy cream. Mix until combined. Note: Do not overmix.
4. Pour into a chiffon pan. Put in pre-heated oven at 160 degrees. Bake for approximately 45 minutes. When the cake is done, put the upside down and let it rest for a while. Use a serrated knife to help remove the cake from the oven.
5. Sprinkle diced PROCHIZ Cheddar cheese on top of the chiffon to taste.